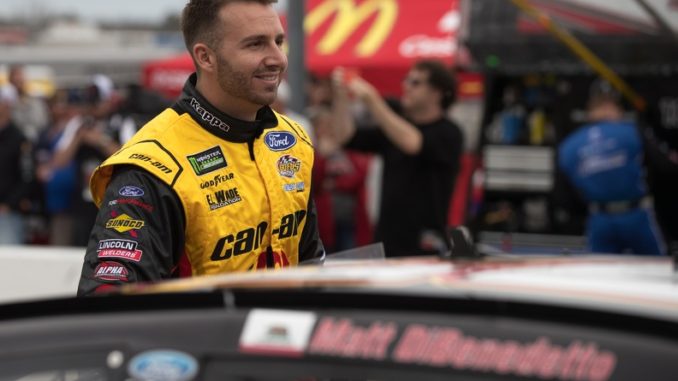 Another silly season domino has fallen and another long-time rumor can be put to rest after Leavine Family Racing officially announced Wednesday the team will add Matt DiBenedetto to the N0. 95 car which will move to Toyota in 2019.
After months of rumors that the team would move to Toyota and acquire a technical alliance with Joe Gibbs Racing, the team made it official at the NASCAR Hall of Fame on Wednesday.
"It's a tremendous feeling to know that we're also able to announce our alignment with JGR and TRD for next season as well," team owner Bob Leavine said. "Obviously, they're both first-class organizations and proven winners, so for us to be able to align with them is a huge step for our organization.
"I'm excited as we continue to work ahead for 2019 thanks to getting Matt as our driver and Toyota as our manufacturer."
DiBenedetto, who has run for Go FAS Racing over the past two seasons in the Monster Energy NASCAR Cup Series, will join the team after a stint at Gibbs early in his NASCAR career.
"The thought of being reunited with Toyota and the folks at TRD is just unbelievable for me and my family," DiBenedetto said. "This is the biggest opportunity of my life and it's a dream come true to be a part of a team that continues to elevate their program at the highest level of NASCAR. No words can describe my gratitude to everyone who believes in me.
"I've had to fight so hard, the old school way, to get here and that will always make me appreciate this amazing opportunity."
Meanwhile, the team's current driver Kasey Kahne remains sidelined with health issues. Kahne, who was planning on retiring from NASCAR competition at the end of 2018, will now preemptively conclude his career after not getting clearance from NASCAR doctors to continue after battling heat exhaustion. Regan Smith has been wheeling the No. 95 since Indianapolis Motor Speedway and is slated to finish the year for Leavine.