Yes Kyle, We Did See What Happened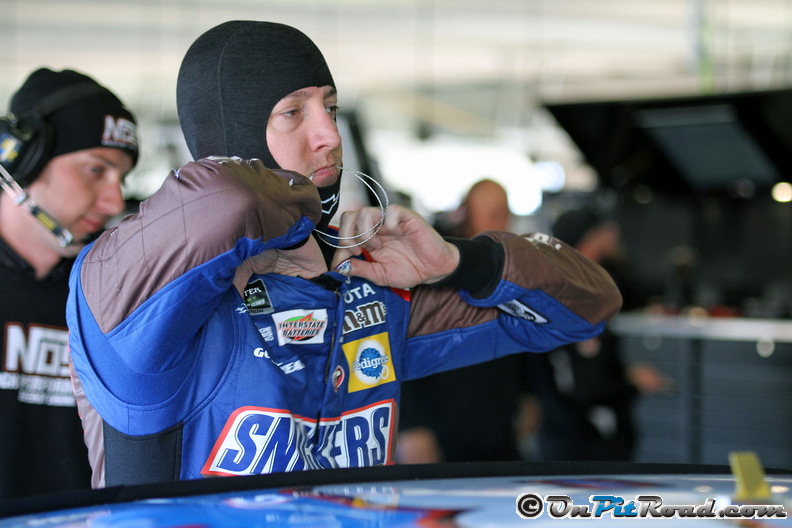 Watkins Glen International Raceway has garnered a reputation as one of the most exciting road courses on the NASCAR schedule, and this past weekend's Go Bowling at the Glen did not disappoint. While Chase Elliott was riding off into the sunset, in route to his second consecutive Glen win, the tempers were flaring behind him.
Seven-time champion Jimmie Johnson and Ryan Blaney made headlines for an on-track altercation and the subsequent confrontation (albeit a mild confrontation) after the race.
But, the more notable altercation took place between Kyle Busch and William Byron. Or was it Kyle Busch and Bubba Wallace? The polarizing Las Vegas native planted himself squarely in the middle of several fender bashing incidents. First with Byron, then much latter with Wallace. Both incidents found Busch turned around and pointing in the wrong direction.
When asked about the rough day by the media after the race, Busch's only response was "you saw what happened," before walking away. I can understand his desire to not want to dwell on the situation and rehash it to scores of media. Perhaps a tight-lipped approach was the better part of discretion. But the implication levied by the one-line comment is what has many scratching their heads.
Make no mistake Kyle, we did see what happened.
We saw when you spun while on the inside of Byron, because you chomped too big of a bite of the rumble strips.
We saw when you punted Byron at the Bus Stop several laps later.
We even saw it when you brake checked Byron under caution, causing significant damage to the nose and hood of the #24 Chevrolet, prompting crew chief Chad Knaus to instruct young William, "if I see the 18 come back here without you knocking the [expletive] out of him, we're gonna have a problem."
Busch's troubles got even worse when he ran afoul of Bubba Wallace. Now, in all fairness to Busch, to the best of my knowledge, no video evidence exists of the initial incident, but there is plenty of video of what transpired on lap 61. Upon the exit of turn seven, and down the entire length of the front stretch, Wallace and Busch traded paint, knocking the doors off one another until ultimately Wallace got the upper hand into turn one, by booting Busch out of the way and sending him spinning.
When asked about it afterwards, Wallace went on a profanity laced tirade against Busch. He stated that Busch had been the reason Wallace was sent careening into the tire barrier earlier in the race, and that what transpired on lap 61 was simply him standing up for himself. "I'm going to get respect on the track, and I don't care who it is," Wallace told media members. "That's what happens when you get run over, you just pay him back."
Busch is no stranger to controversy, in fact, he seems to thrive on it. He even seems to relish in it. He has never been one to shy away from paying someone back for their on-track actions, he even got suspended for it in 2011 at Texas Motor Speedway. But, now that he is on the receiving end of what some consider payback, he implies that it wasn't his fault (that's what I, along with many other media members infer from the line "you saw what happened"). To that note, it's worth pointing out that what video evidence there is, points to the exact opposite.
So yes Kyle….we DID see what happened.
**The opinions expressed on this site are not necessarily those of the publisher, management or staff. All comments other than website related problems need to be directed to the author. (c)OnPitRoad.com. **